CONTACT ME
Please sign my guest book.

View My Guestbook
Sign My Guestbook


FRIENDS' WEB SITES
Mikki's Grandma's House poetry site

ASSISTIVE TECHNOLOGY LINKS
These two sites below have software and devices that help people with special needs use a computer easier.

AWARDS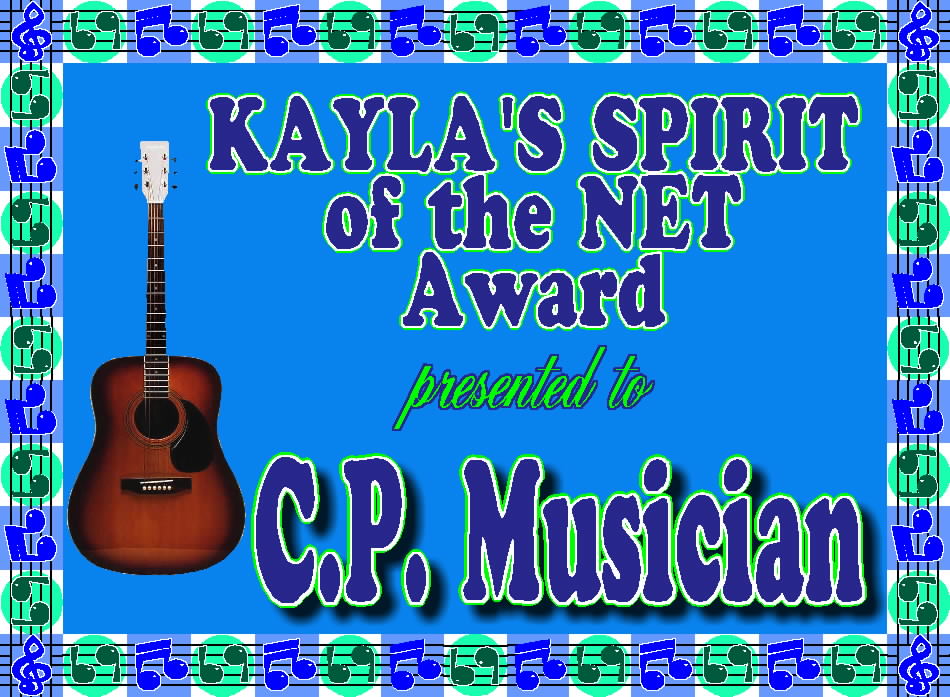 I never thought I'd ever get any type of an award in my lifetime, but Kayla sure did surprise me with this award. I was inspired by Kayla to do a website about my life with Cerebral Palsy, and how it has affected the concerts I've done over the years and how it affects me now.

Kayla is quite an inspiration as demonstrated by her journalism skills and writing abilities. For those of you visiting this webpage, I think it would be worth your time to visit Kayla's website, and if you do, you'll realize what remarkable lady she really is. You can click on the link on this page to visit her site.

Thank you, Kayla!
C.P. Musician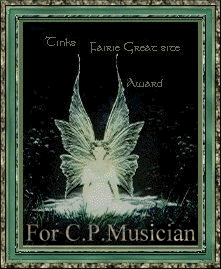 I'd like to thank Tink for this terrific Award.

She's a specially talented woman who can create beautiful Awards for web sites. She's very artistic and is admired by all who visit her webpages.

I met Tink shortly after I met Kayla when I asked for her help in creating an Award for Kayla's web site. I had no idea just how gifted she was at doing Awards.

She's got a remarkable web site of her own too. Just click on the Award or the "Tink's Links" button above to visit her web site and browse around. I'm very sure you'll find her web site quite amazing. She's an artist no doubt and is very good at it too.

Tink! Thank You So Much For a Great Award! I am very pleased with it.

C.P. Musician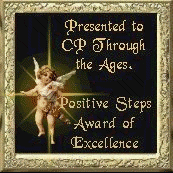 It was a surprise when John sent me this Award, and I want to thank him very much for it!

John had an inspiring web site called "Positive Steps," but it's no longer exist. I'm very pleased that he thought my site is worthy of this Award.

Jamin With C.P.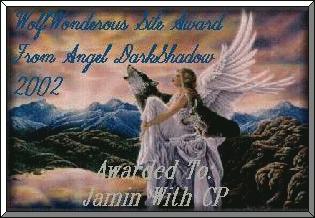 Angel Dark Shadow's Words Of Revolution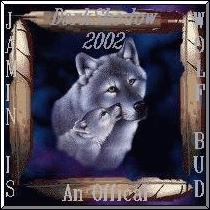 Angel Dark Shadow's "Majestic Wolf" Page
I'm truly honored that Angel Dark Shadow gave me the above Award and Gift! She sure is creative at making Awards.

She's creative at making websites too. Above are links to two of her webpages that you should check out!

Thank you, Angel Dark Shadow!
Jamin With C.P.